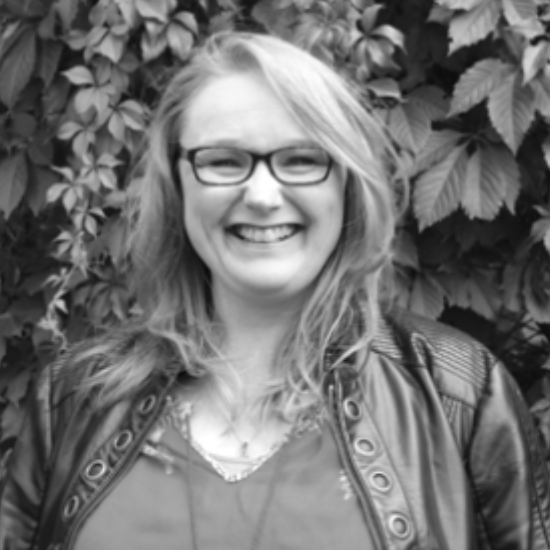 From Our Director
Please find messages from our executive director, Judy Fyfe, below.
Merry Christmas and a heart felt thank you to all our community partners and supporters who have helped us make it through another difficult year.  It is a struggle this December to fully embrace the spirit of Christmas.  I see the frustration and worry on the faces of the people I meet as I go about my day.  We all thought that we would be out of this pandemic nightmare by now.  It is discouraging to find ourselves back at this juncture, wondering if this Christmas we will be able to embrace the ones we love and miss so very much.
I think that this year more than ever, it is important to focus on the positive things that are happening in our community.  I can offer this; we live in a city where neighbors are doing what they can to take care of the less fortunate. At the St. Vincent de Paul Society of Kingston, we have witnessed this generosity and kindness through both our regular fundraising and through our capital campaign fundraising efforts.  People have demonstrated that they care by supporting the work we do.  We have had donations that range from $5.00 to $200,000.00.  Both represent the same sentiment – a willingness to sacrifice for the well being of someone else, someone they do not know.  This is the spirit of Christmas.
When I steer my thoughts toward that reality, I feel the warmth and the promise this Christmas season holds.  When I wander through our Wearhouse and I see the racks full of clothing freely given, I am reminded of the care and effort so many have put forth to ensure that their neighbors have adequate clothing this winter.  I can hear the Christmas carols playing as David and Anne, two of our dedicated volunteers, prepare the Christmas stocking that will be handed out at our Christmas dinner.  It will be a takeout turkey dinner again this year, but as always – there will be love in the food prepared.
As this December winds down and we prepare to close for our Christmas break, a quick tally of the meals provided this year tells us that we have served a record number.  In fact, we have served close to 34,000 meals in 2021.  This is up from 27,000 last year and 18,000 pre-pandemic. Those of you who have been in our humble kitchen on Stephen Street know the miracle that our staff and volunteers have performed to make this happen.  I am so grateful to be working alongside such talented and passionate people.  It is uplifting.
I pray that this Christmas, all Kingstonians find a reason to feel joyful in the midst of our COVID-19 crisis.  I also pray that in the business of the holidays, we take time to remember those who may be struggling and share that joy.
Merry Christmas and Happy New Year Kingston!!
In response to the coronavirus pandemic, it has been decided that the best way to care for our clients is to reduce their risk of exposure. Many of the people who come to us for support suffer from pre-existing health problems.  We have been challenged with the dilemma of providing food to those in need and keeping our people safe from unnecessary exposure to the virus.  In response to this challenge,
We will be providing a bagged lunch to anyone who comes to our door for food. This hot lunch "to go" will be available between 10 am and 1:000 pm, Monday to Friday.  We ask that people maintain a safe distance from each other (2 metres) while waiting to receive the lunch provided.
Our Emergency Food Pantry is available from 9:00am to 1:00pm Monday – Friday for anyone in our community who needs some food. This program can be accessed at the front building on Stephen Street.
Our clothing Wearhouse is now open and we are able to serve three people at a time. We apologize for any inconvenience as there may be some wait time in accessing the Wearhouse.
In March of 2020, I had written that the measures taken to deal with the threat of Covid 19 were in place for the next three weeks.  If only that had been the case.  Here we are, one year into this pandemic and still having to adjust our service delivery to meet the need and the restrictions.  The good news is that there is a light at the end of the tunnel.  It has also been a blessing to all of us that we were able to remain open.  In 2020, our meal program saw a 49 % increase in the number of meals served.  This increase in demand was met with strong support from our Kingston community.  We are grateful for this support.  We look forward optimistically to the coming months knowing that we will have a vaccine in the arms of our most vulnerable community members and hopefully a return to how it used to be.  I predict we will be more appreciative of each other's company.
– Judy Fyfe
As I work away at my list of things to do today, I find myself glancing over at the architectural drawings that the wonderful team at Alexander Wilson Architect Inc. has created for us.  It is a rendering of a dream that began many years ago.  I am distracted not only because it is beautiful to look at, but because it allows us to fulfill a promise the St. Vincent de Paul Society of Kingston made over 50 years ago – to care for this community.
Despite the overwhelming demands we have seen placed on us over the last year – we are committed to fulfilling our promise.  I know the programs that this building was designed to house.  I know the people that will be cared for within these walls.  We are getting close.  I can feel it in my heart.
In April 2021, we will be launching our public capital campaign.  You will see these same drawings on the sides of buses, in mailouts, in ads in local publications, and in commercials on TV.  I hope when you look, you will see what I see.  Our goal is to raise 3.5 million dollars.  This will allow us to build and furnish our new facility.
Our intention is to expand our programming that will not only address the needs of those most vulnerable but also provide activities for all members of our community to participate in.  By offering a safe and judgment-free environment where people from differing backgrounds can come together, we aim to create a thriving and diverse community.
I think the biggest lesson I have learned over this last year of dealing with the pandemic is that our sense of belonging directly impacts our overall wellbeing.   It has been a hard, lonely year for so many of us.  So come, I invite you. Join us as we pull together to make this a reality.
EMBRACE YOUR COMMUNITY – BE PART OF THE DREAM!